Solar panels install in UK
Homeowners are always looking for ways of saving money and making more efficient use of the resources they have at their disposal. Therefore, it is so important to make sure you come up with ideas to help you save money and be much more cost-effective. Solar panels have long been a go-to choose for British homeowners who are looking to improve their greener sensibilities.
Getting solar panels installed comes with so many benefits, and it allows homeowners to be more energy efficient, and cut the costs of their energy bills. But a lot of people tend to be put off by the idea that this costs a lot of money, but that is not necessarily the case. Making sure you understand how much it costs to get solar panels installed is a big part of the process, and it will make it far easier to weigh up the pros and cons of making this decision.
The cost of solar panel installations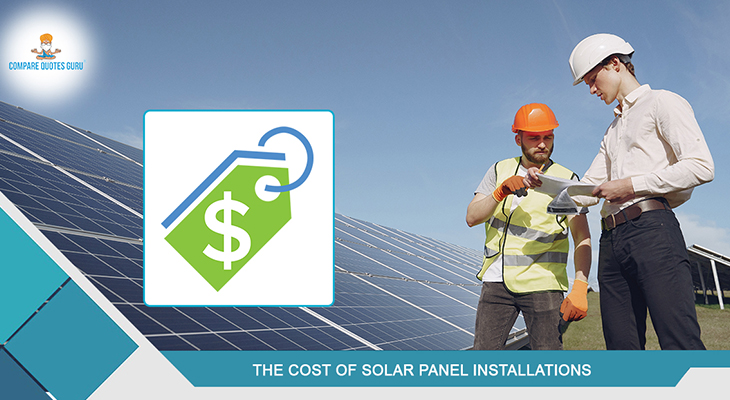 Understanding the cost of getting solar panels installed is important, and there are a few things you need to think about here. Chief among these is the size, type, and number of solar panels you want, and trying to work out what system you want is crucial.
Cost Breakdown
Now, a single solar panel in the UK typically costs around £550, but you would not be buying a single one. Homeowners want a system installed, so they need to make a choice that suits their home; here is a table that breaks down some of the costs of solar panels in the UK.
| | | | | |
| --- | --- | --- | --- | --- |
| System Size | Solar Panels | Roof Space(approx) | Annual Electricity Output (average) | Average Cost |
| 4kWp | 12 | 21m² | 3,800kWh | £7,000 – £9,000 |
| 5kWp | 16 | 29m² | 4,500kWh | £8,000 -£10,000 |
| 6kWp | 20 | 32m² | 9.600kWh | £9,000 – £12,000 |
How are Prices Calculated?
You must make sure you understand how prices are calculated for solar panel cost uk and why they differ sometimes. There are three principal factors that can determine the cost of solar panels, and they are the types of panels, the number of panels, and the efficiency of the panels.
Types of Panels
Solar panels are made from silicon, and there are a couple of different forms, monocrystalline and polycrystalline. Monocrystalline panels are more durable and efficient, and they tend to come at a higher price.
Number of Panels
The number of panels you have as part of your setup will also determine the cost of the panel system that you have. So, you need to think about planning for the number of panels that you want to have in your home.
Efficiency
Efficiency also plays a massive role in determining the costs of the panels you get. You will need to pay more for more efficient panels, but they can save you a good deal of money in the future, which is important.
Impact of COVID-19
Coronavirus has had a huge impact on the world, but how much has this impacted the cost of solar panel prices? Well, it does not seem to have hugely impacted things on a price front, apart from seeing a slight reduction in prices. There has been a steady decline in the price of solar panels for the past decade now, and this is something that seems to be continuing due to COVID-19.
It could well be the case that we see a rise in the cost of solar panels eventually, as this pandemic is causing more and more people to rethink their values, as well as trying to improve their property in the process too. This makes solar panels an attractive venture for people looking at the best ways of
How much can you save from solar panels?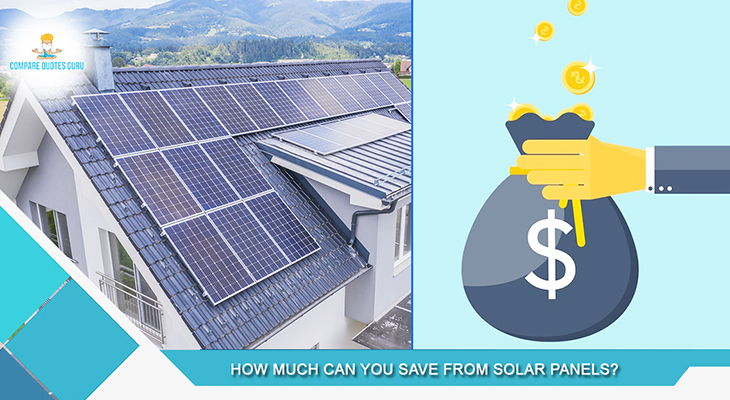 One of the biggest appeals with installing solar panel uk is the fact that you can save money in the long run, and this is certainly something that appeals to a lot of people. So, you must think about how much you can save in the long run from getting solar panels installed.
If you are looking to make good savings from solar panels then you need to start from 4kW systems, so here are some of the savings that you could expect to enjoy from getting solar panels installed.
| | | |
| --- | --- | --- |
| System Size | Annual Bill Savings | Savings After 25 Years |
| 4kW | £270 | £9,240 |
| 5kW | £320 | £11,088 |
| 6kW | £430 | £14,533 |
Solar panel funding and grants
You also need to think about the different solar panel grants and funding that are available, and this is one of the best ways of being able to secure solar panel systems even if you do not have the money to shell out on them. The UK's solar panel funding program is the Smart Export Guarantee (SEG). This came into effect on the 1st of January 2020, and all households with regular solar panels systems (5kw) are eligible to apply for the SEG.
Free solar panels?
Unfortunately, free solar panels are no longer a thing in the UK. Once upon a time, when Feed-in Tariffs first began, companies would literally buy your solar panel cost. The panels would go on your roof, you would benefit from the energy savings, and then the companies would earn money from the Feed-In Tariffs. Unfortunately, this stopped in 2019 so customers can no longer benefit from this.
Are solar panels worth it?
So, are solar panels worth it? This is one of the big decisions you'll need to make. Having a more energy efficient home is definitely something that you need to make the most of, solar panels are definitely a great way of being able to save money and make your home eco-friendlier. So, you need to make the most of this moving forward, and, while there is an outlay to secure solar panels in the home, the long-term savings can more than make up for this.
If you are still not convinced about hiring an insulation company to get your home insulated and make it more energy-efficient due to the cost involved, do not worry. We are the nation's preferred quotes comparison site in the UK, With over 5 years of experience, we ensure that we provide the highest quality service and advice to all our clients. Get up to 3 free no-obligation quotes all in one click by using our comparison service.
Frequently Asked Questions
By increasing the market value of the property, solar panels enable you to both save money and recoup the cost of installation. When buyers know they will ultimately save money on their electricity costs, they will not mind spending a bit more. Installing a solar power system will allow people to create their own electricity, reduce the amount of power they need from the grid, and ultimately completely eliminate their power costs. Additionally, the cost of electricity is constantly fluctuating, which makes budgeting challenging. One may easily manage their expenditures once solar panels are installed because the costs are stable. The initial cost of installing solar panels is high, but both the government and private companies are already providing assistance. For these solar panel systems, the maintenance and servicing costs are minimal and allow you to save money.
solar panel cost uk, solar panel installation cost uk, solar panel prices uk, solar panel uk, Solar Panels cost, Solar panels install UK, Solar Panels Installation Cost,