How Much does Spray Foam Insulation save on Energy Bills?
The Renewable Energy Hub estimates that insulation can save anywhere from £140 to £490 in energy bills per year for a gas-heated 3-bedroom semi-detached property. Customers can expect to save more by changing their habits to coincide with their new insulation installation.
On a monthly basis, spray foam insulation can help reduce your monthly energy bills by up to 50%. Depending on the type of insulation, the size of your home, and also your energy usage habits, you can expect a payback period of as little as two years or as long as 10 years. Remember that these numbers are rough estimates and with the right installation and planning, you could easily recuperate your costs in just under three years on average.
However, energy savings aren't the only cost-saving benefit of spray foam insulation. It's also important to consider the following factors:
Closed cell spray foam is strong and durable enough to act as glue for the structure of your home. This means that it can help hold together the foundation of your building, reducing the chances of long-term damage. This is especially important in older homes that have been subjected to years of harsh weather. This ultimately helps you save money on costly home repairs.
Spray foam insulation is a fantastic way to reduce moisture in the home which could lead to problems such as mould and mildew growth. These problems can be expensive to deal with and if left untouched, they could cause rot in the structure of your home which will be extremely expensive to fix.
Proper spray foam insulation will also reduce the number of pollutants in the air. This helps to reduce allergy and asthma symptoms which could save money that would otherwise be spent on healthcare-related products and solutions such as an air purifier.
It's important to remember that the cost savings with spray foam insulation aren't just related to energy costs. In short, there are several ways to save money with spray foam insulation and the benefits extend past just energy savings.
The cost of Spray Foam Insulation
Spray foam insulation is typically more expensive than other types of insulation. With materials such as mineral, glass wool, and polystyrene, you can expect to pay less for a professional installation for a typical home. Spray foam insulation will cost more however the savings you make on your energy bills and the return on the investment make it a far better investment in the long run.
Open-cell spray foam insulation is used in many circumstances and is a great solution. Spray foam offers a number of cost-saving benefits that go beyond just energy savings, making it a worthwhile investment for any property.
Spray Foam Insulation savings Calculator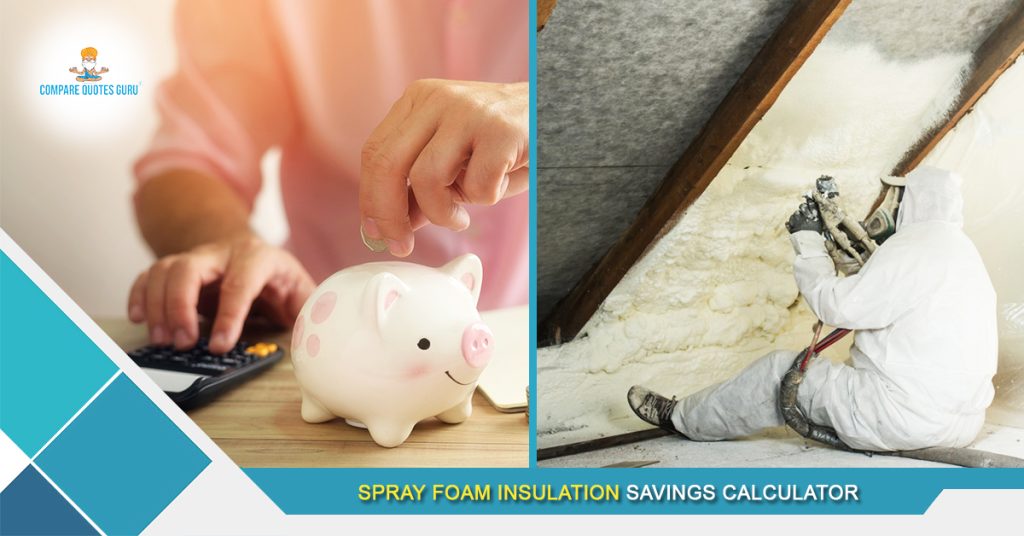 It's difficult to calculate the exact savings you could expect when installing spray foam insulation. This is because there are a number of factors to consider such as:
Closed vs open cell spray foam
How much spray foam is needed
The type of spray foam products used
The size and accessibility of the areas to be sprayed
Labour costs
The size of the house
Spray foam is amazing because you can expect to save up to 50% on your month to month energy costs from heating. This will be the upper limit of how much you can save. You can then compare this value to how much it would cost to install spray foam insulation and calculate how many years it would take until you recuperate those costs.
Remember that this is a rough estimate of how much money you can expect to save with spray foam insulation and how long it will take to pay off the installation. There are still many factors that could affect both the installation cost and how much you save. If you're looking for a more accurate estimate to help you decide if foam insulation is worth it for you, then don't hesitate to get in touch with us today for more information. We'd be happy to provide you with a more accurate quote for our services and your expected savings.
Is Spray Foam Insulation worth it for me?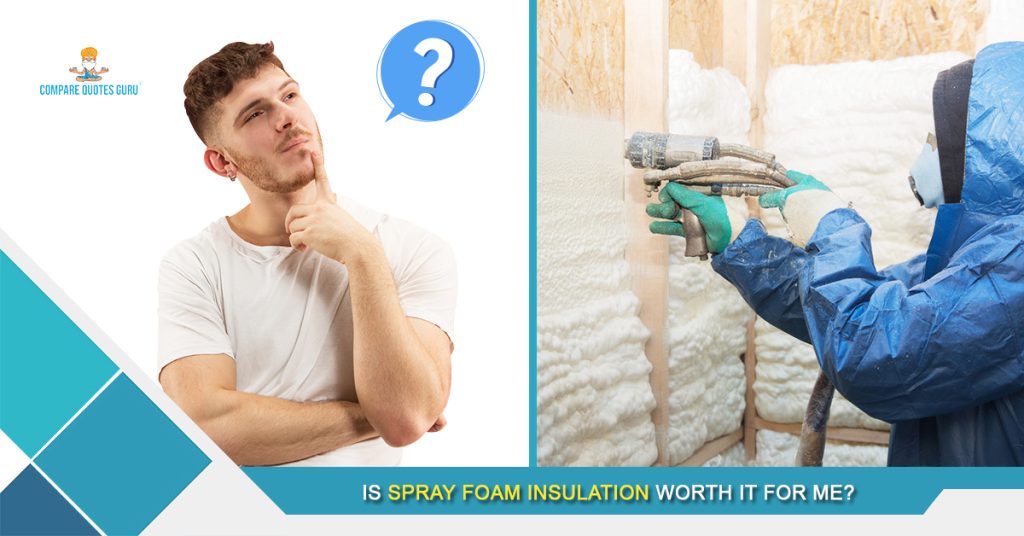 At the end of the day, spray foam insulation will help you reduce your energy costs, especially if you use your heating a lot in the winter to keep you and your family warm. The question is usually how long it will take for you to recuperate those costs.
On average, it will take around three years for spray foam insulation cost uk to pay for itself. The exact amount of time is difficult to measure as it's impossible to predict how energy prices will change and if there are difficulties during the installation of the spray foam insulation in your home.
Our mission is to make spray foam insulation easy and straightforward for all of our customers. So, if you're interested, don't hesitate to get in touch with us today to learn more about our spray foam insulation options and get a more accurate quote for how much it will cost and how much you could save.
Energy Costs in the UK, How Does Spray Foam Insulation, How Does Spray Foam Insulation uk, spray foam insulation, Spray foam insulation cost uk, spray foam insulation uk cost,